From the President: Matthew A. Scogin '02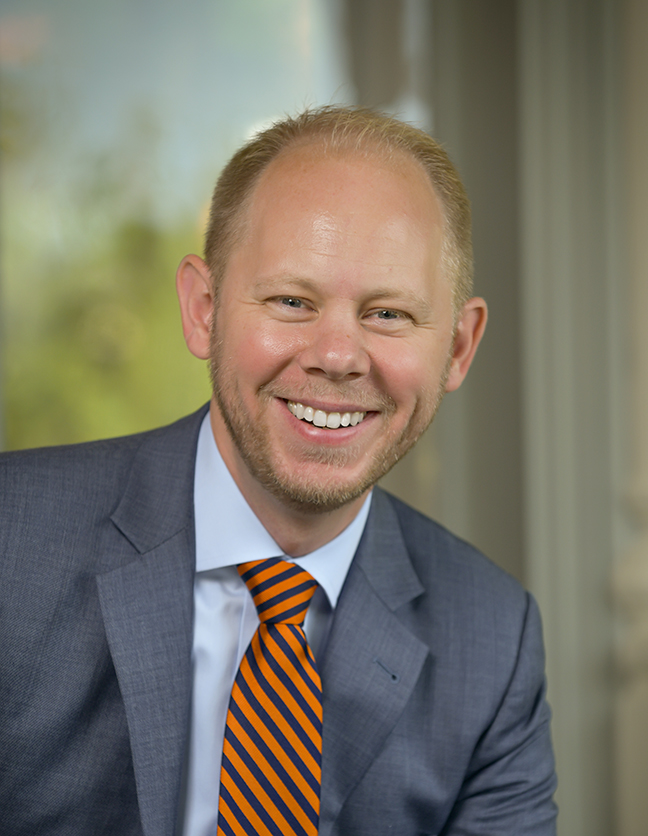 Dear Friends and Family of Hope College,
With so much to celebrate, it's difficult to know where to begin. Following the lead of this issue's front and back covers, I'll start with our athletic teams, which enjoyed an extraordinary winter season. In addition to third national championships for both women's basketball and club men's hockey, our men's basketball, men's and women's swimming and diving, and indoor track and field teams all went on to post-season competition. (I was so excited that I jumped into the pool fully clothed to celebrate with the swimming and diving teams after they won the MIAA Championships!)
Our faculty are not only outstanding teachers but world-class scholars, and that's why we're excited about our new Global Water Research Institute. You've read in these pages through the years about Hope's involvement in projects like the study of the local Macatawa Watershed and more recently our wastewater-testing program, and there's been much more, in the area as well as abroad. The institute will build on that expertise to address needs related to an essential, life-sustaining resource, and while the emphasis is on the research itself, students will — as always — learn and contribute as crucial members of the research teams.
We're grateful for the enthusiasm and support that we are receiving for the Hope Forward initiative to one day fully fund tuition for every student through generosity. It now includes the "Anchored Tuition Pledge" — our promise that from now on, every student's tuition will remain where it was when they first enrolled.
We're also grateful that the COVID-19 pandemic has subsided enough for us to ease our masking and physical-distancing protocols, enabling the Hope community to gather normally. As one example, the change provided the welcome opportunity for the Hope family to fill the DeVos Fieldhouse for the initial rounds of the NCAA Division III championship tournament in women's basketball. And we're overjoyed that it is also allowing us to return to the traditional, in-person format for Alumni Weekend as well as Baccalaureate and Commencement.
You never need a reason to visit Hope, but if you're looking for one, I invite you to spend some time with this issue's feature showcasing some of the trees of the central campus — and then come experience them in person. Hope is beautiful any time of year, which is a credit to the care and stewardship of many across generations, and to our grounds keeping and physical plant staffs of the present, but the spring and summer shouldn't be missed. You're always invited, and we look forward to seeing you!
Spera in Deo!
Matthew A. Scogin '02
President